Narcissus pseudonarcissus

A spoken word opera in two acts.
Music by James Chrzan.
Libretto by Rachel Hillery.
Costumes by Carly McKown.
Featuring Noah Becker, Mirra Kardonne, Alison Kizu-Blair, Ryan Knight, and Kristina Teuschler.
Mothers of Mothers of Mothers

A letterpress artist book hand-bound with soft cover.
Written by the artist in 2019.
Edited, designed, printed, and bound by the artist during a residency at the Center for Book Arts, 2019-2020.
Edition of 100

2020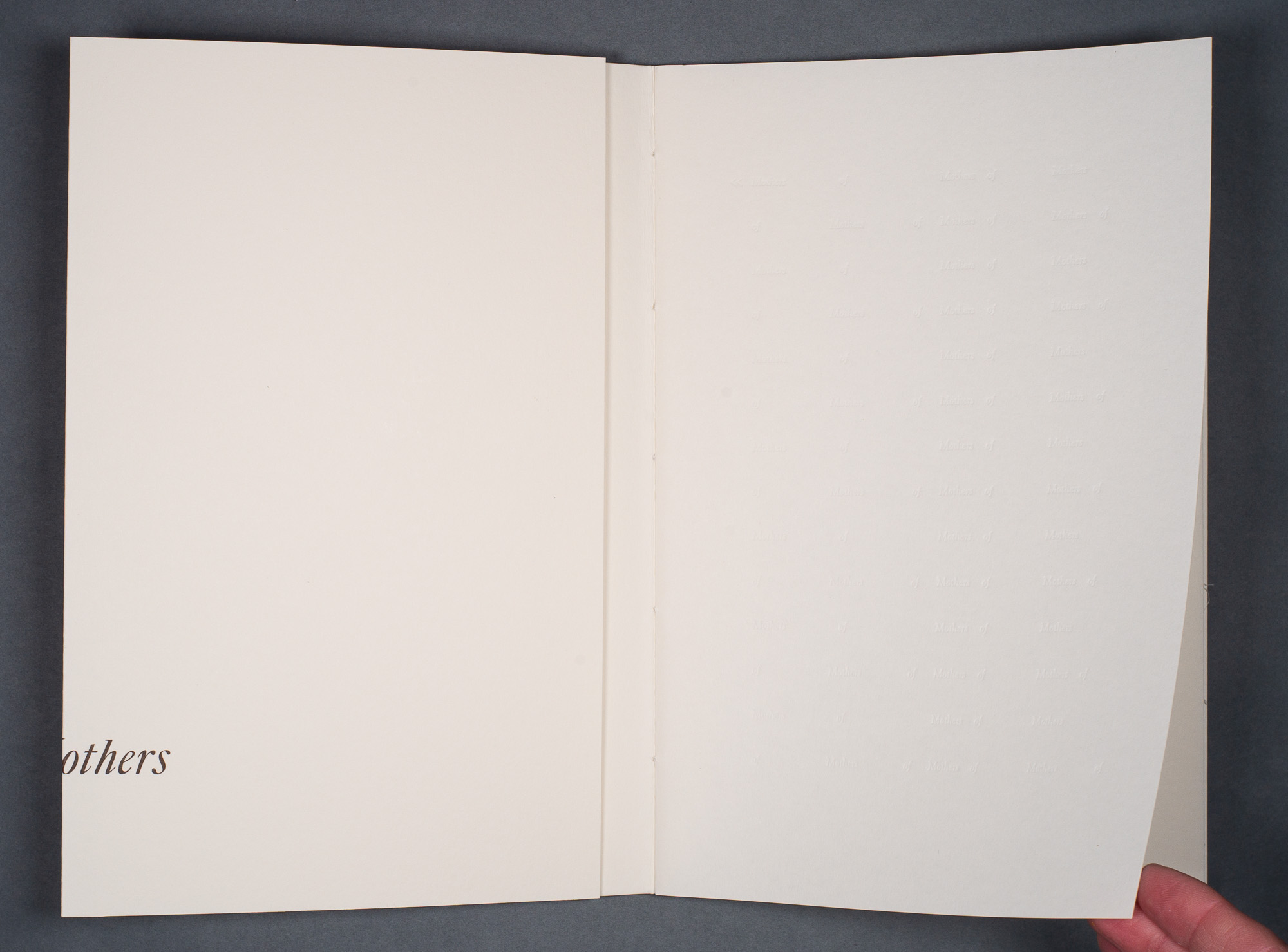 Insert[FirstName]

A three-person performance within two sets.
The protagonist, Alice, is talked at, talked to, and talked over.
Featuring Patrick Costello, Alison Kizu-Blair, Rachel Hillery.
Video of
Act 2
Excerpts of scripts for
Act 1
,
Act 2
,
Act 3
2019